Keine Angst - auf dem Musiker hinter dem Ein-Mann-Projekt

The Arctic Flow

ist Verlass! Auch

Brian Hancheck

ist mit einem Song dabei, der Lust auf Sonne, Strand und Meer macht! Aber bewirken das nicht viele seiner Lieder ?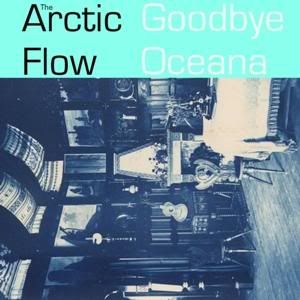 Nun gut - gemeint ist hier jedenfalls der Song
Goodbye Oceana
und zu finden ist er auf der neuen gleichnamigen Single von
The Arctic Flow
, welche noch als weiteren Track das Instrumental-Stück The Habour enthält.
Goodbye Oceana
besticht durch die anmutend klingende Stimme
Brian Hanchecks
und nicht zuletzt durch die von der Gitarre dargebotene herrlich verträumte Melodie, wie sie auch ein Robert Smith nicht besser hinbekommen hätte.
Was würde ich darum geben jetzt mit einem Long Island Icetea in der Hand dieser wunderbaren Melodie zu lauschen - aber leider sind meine Bestände der Zutaten für dieses köstliche Getränk annähernd gegen Null gefahren. Zum Glück betört die Musik von
The Arctic Flow
auch ohne Alkohol!
Link "
The Arctic Flow bei Myspace
"
Link "
Freier mp3-Download der Single Goodbye Oceana
"