Die Welle der großartigen Neuerscheinungen in 2010 hält weiter an. Diesmal sind
Motorama
an der Reihe; die russische Band aus Rostov am Don, die ich 2008 für mich entdeckt habe und die mich bis jetzt noch mit jedem neuen Song begeistern konnten.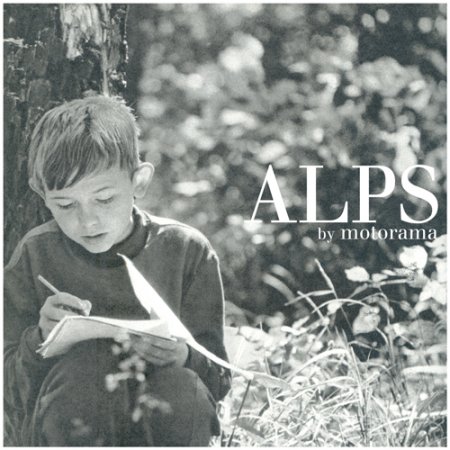 Jetzt haben
Motorama
, die seit 2006 Musik machen, mit

Alps

nach drei EPs das erste komplette Album veröffentlicht. Neben der Tatsache, daß die Russen anscheinend nur großartige Lieder schreiben können, bestechen sie mit einer weiteren Eigenschaft, die den Fan besonders freut: Bisher haben sie die meisten ihrer Songs - also auch das gesamte neue Album - als kostenlosen Download zur Verfügung gestellt.
Zum Album selber ist zu sagen, dass
Motorama
diesmal etwas "fröhlicher" daherkommen als für gewöhnlich. Wobei fröhlich dabei immer noch bedeutet, dass die schwermütige russische Seele auch bei den neun Songs auf
Alps
wieder sehr präsent ist. Das liegt zu großen Teilen an der wirklich charismatischen Stimme von Sänger Vladislav, die im Zusammenspiel mit den ausgeprägten Bassläufen und wunderschönen Gitarrenmelodien das Gütezeichen von
Motorama
ist. Ich würde Einiges dafür geben, das Quintett einmal live in Nordrhein-Westfalen erleben zu dürfen.
Wäre ich noch Teenager, so würde ich wahrscheinlich in einigen Jahren angeben, daß die Songs von
Motorama
mich in meinem Musikgeschmack signifikant geprägt haben, so wie ich es heute von The Cure, The Smiths, New Order und Depeche Mode behaupte. Ich denke, das sagt alles über den Stellenwert der Band in meinem musikalischen Universum aus und ich kann euch nur empfehlen,
Motorama
die Chance zu geben, sich mit ihren wunderbaren Songperlen auf Ewigkeiten in euren Gehörgängen einzunisten.
Solltet ihr die Band noch nicht kennen habe ich - um euch den Start zu erleichtern - zwei Videos beigefügt - eins aus den Anfangszeiten (
Anchor
) und eins von einem Song des neuen Albums (
Ghost
).
Desweiteren findet Ihr den Link zur Bandseite bei MySpace und zur Download-Seite des geasmten neuen Albums
Alps
.
Link "Download Alps (Album)"